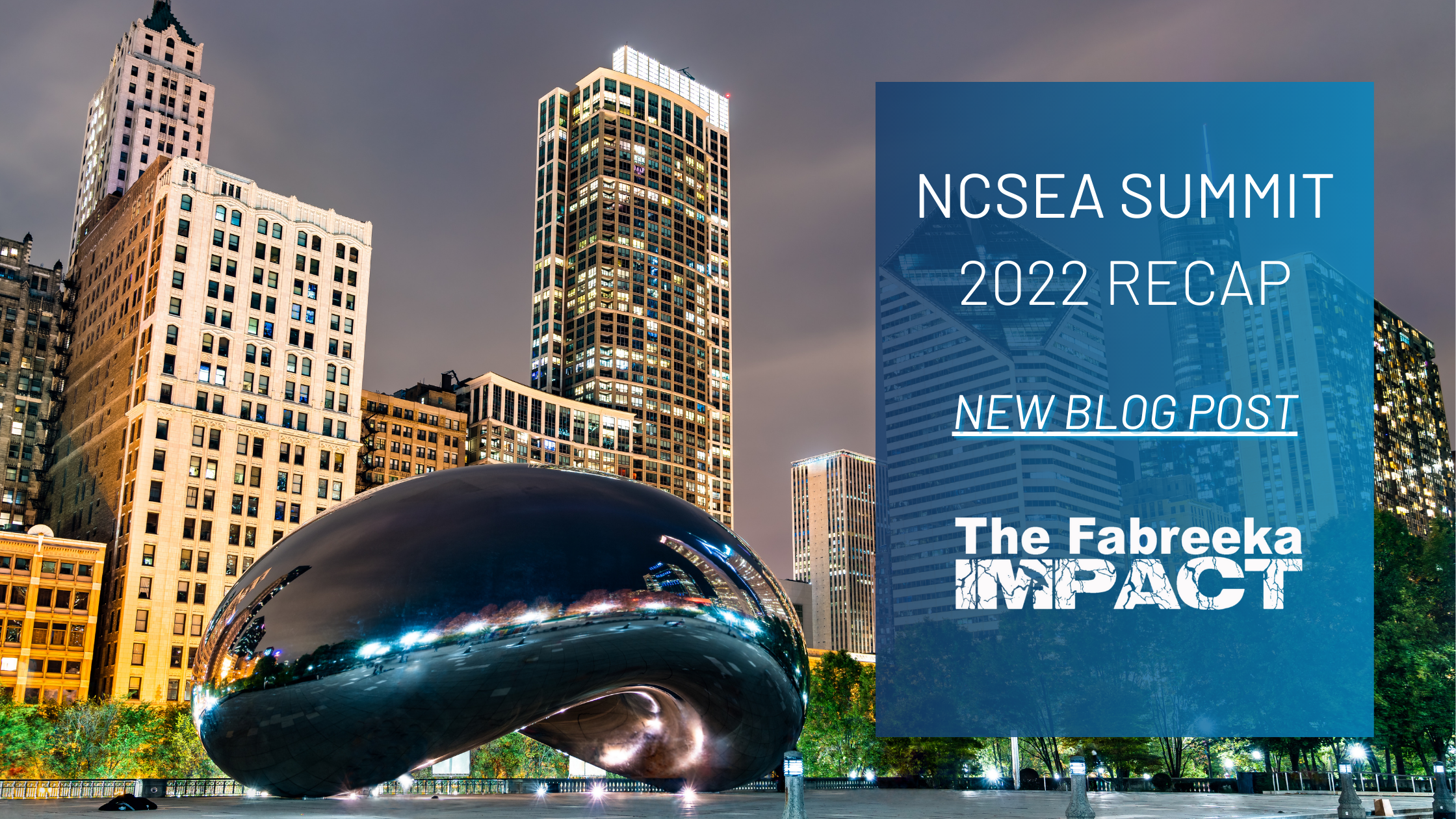 This year, Fabreeka kicked off November with a trip out to the windy city.
We joined the National Council of Structural Engineers Associations (NCSEA) and their talented community at this year's NCSEA Summit in Chicago, IL.
The conference is a great networking and learning opportunity for developers, architects, trade organizations, and more to share ideas, technology, and knowledge.
Without further ado, here are some of the highlights of our experience at the NCSEA Summit 2022:
What is the NCSEA?
Established in 1993, NCSEA represents a national network of structural engineers, architects, developers, and more.
According to their website, NCSEA "was formed to constantly improve the standard level of practice of the structural engineering profession."
NCSEA also "supports practicing structural engineers to be highly qualified professionals and successful leaders" to cultivate strong working relationships with their partner organizations.
The organization proudly hosts events, presents awards, and provides education to the structural engineering community on a frequent basis.
NCSEA Summit 2022
True to its values and organizational mission, NCSEA hosts an annual structural engineering summit to "engage with the best and brightest practicing structural engineers nationwide."
The summit includes exciting new advancements, best practices, and new design codes for structural engineers.
Education sessions and exhibit halls empower attendees to discuss tech, business, and industry while "working towards solutions in a collaborative community."
On top of that, the summit hosts a wealth of fun networking activities. So, what are we waiting for?
Jump in to the Fabreeka experience at NCSEA below!
Fabreeka at NCSEA Summit 2022
From the exhibit hall to the keynote speeches, there was a lot to love about this year's NCSEA summit.
Trade shows and exhibit halls are great opportunities for Fabreeka to connect with prospective clients, maintain good business relationships, and showcase our products at the booth.
As Business Development Manager Tony Yarnall puts it, "At Fabreeka, we understand that some members of the structural engineering community are not familiar with Fabreeka's wide range of solutions.
"Educating structural engineering professionals and students on our thermal break and other construction solutions is our primary goal at NCSEA," he concludes.
The Fabreeka Booth
For the NCSEA Summit exhibit hall, the Fabreeka team aimed to create a colorful, interactive exhibit experience for attendees.
Working out of booth #306, the Fabreeka team made it a priority to engage with engineers, educate students, and establish strong connections for future projects.
From the color-changing steel beam to the vibrating table, there was much to catch the eye of any structural engineer.
Check out our coverage of the show to see the booth for yourself! 👇
The Exhibit Hall
Hosted in the historic Hilton Chicago hotel, attendees traverse downstairs into the exhibit hall where they are met by exhibitors, engineers, consultants, and others.
"While we use the NCSEA Summit to educate the community, our team also utilizes NCSEA to learn about challenges facing the profession," says Tony Yarnall. "Fabreeka is a valuable partner in creating effective solutions that are beneficial to structural engineers in North America."
There was much to enjoy in the exhibit hall. Beyond the unlimited coffee supply and delicious meals, the exhibit hall is a great way to learn about the latest in structural engineering.
Exciting products, news, and solutions were all on display in the NCSEA Summit exhibit hall.
Special Events at NCSEA Summit 2022
To keep things fun and fresh, the Fabreeka team made the most out of the events the NCSEA summit had to offer.
On the first night of the exhibit hall, attendees and exhibitors alike got to enjoy a blast from the past for their 80s-themed reception.
Sporting all denim, we continued to educate attendees and establish connections even in the later hours of the evening.
While we didn't walk away with a shiny new iPad, attendees had much to celebrate when it came to prizes and giveaways.
For the small price of your own pride, attendees were encouraged to hop up on the karaoke stage. Honestly, some of you structural engineers out there belong in Radio City!
LEARN MORE: [Fixed and Slide Bearings in Bridge Construction]
Structural Engineering and Fabreeka
Fabreeka International is a proud supplier of some of the best materials and solutions for structural engineers.
From shock and vibration control to thermal break material, our diverse product portfolio empowers the structural engineering community with the confidence the job will be done right the first time, every time.
Take a look at some of the awesome materials and solutions we got to share at NCSEA:
Fabreeka Thermal Break Material
Fabreeka-TIM® is the latest in greatest in thermal bridging solutions. Designed using a fiberglass-reinforced composite, our structural thermal break material withstands large compressive loads while interrupting heat transfer.
The Fabreeka thermal break material features an impressive compressive strength of 40,000 psi, nearly as much as steel.
In moment connections, Fabreeka-TIM is the best thermal break material to prevent energy loss, achieve LEED credits, and maintain structural integrity.
See for yourself in this live demo of our thermal break! 👇
Slide Bearings for Construction
Fabreeka also offers several varieties of high-quality, resilient slide bearings for a wide range applications in building and construction.
Bonded to a PTFE surface, Fabreeka slide bearings have a frictionless surface to allow for structural rotation and expansion.
Pictured above, our SBX structural expansion bearing accommodates large rotations and high reaction loads.
Included in Fabreeka's slide bearing portfolio are our STX and TTX type bearings that perform effectively in high temperature environments or where expansion criterion is limited.
LEARN MORE ABOUT FABREEKA SLIDE BEARINGS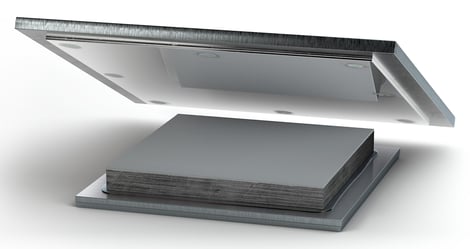 Bearing Pads and More
The bearing pad that made us famous, our original cotton duck Fabreeka® Pad stands the test of time as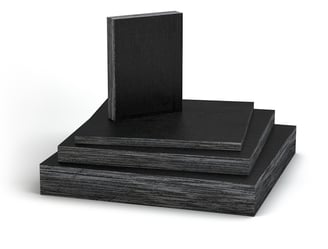 one of the toughest vibration isolation and load bearing solutions on the market.
READ NEXT: [What is Fabreeka Pad?]
With load accommodation up to 10,000 psi, a wide effective temperature range, and resistance to oils, steam, water, and mildew, it's easy to see why.
Fabreeka Pad brings versatility to building and construction with a unique application portfolio. Our bearing pads can be cut into washers or molded into bushings for complete vibration reduction solutions.
***
When it comes to building and construction, Fabreeka brings decades of vibration isolation and thermal break expertise to our customers.
Our talented engineering team helps engineers, consultants, and architects alike in every step of the design process to ensure that your solution is done right the first time, every time.
Contact our team today to get started on the path towards a great solution
Call 1-800-322-7352 or Email us at info@fabreeka.com!