Rail Track Repair: How to Reduce Damage on Railroad Tracks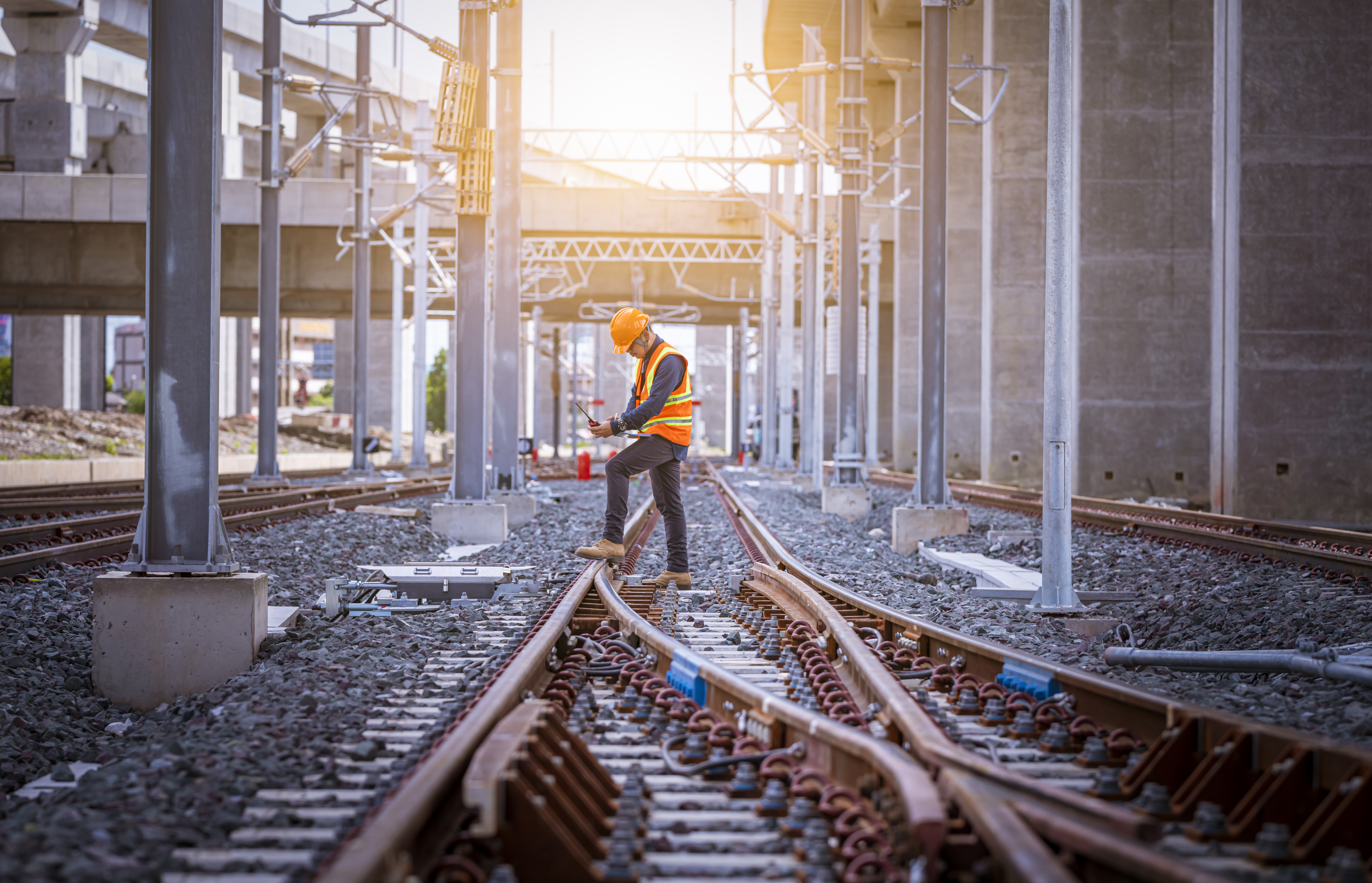 Since the dawn of the Industrial Revolution, railroad tracks have revolutionized human expansion, developing an interconnected network for people and valuable goods to travel. From the expansion to new frontiers to the development of underground metros that connected major cities, the railroad industry reshaped how mankind moved from one place to another and traded goods to markets.
After hundreds of years of development history, railroad tracks remain an essential part of the world's infrastructure. That's why it's critical to maintain our railroads so they remain at an efficient operation status.
Over the years, severe pounding from high and low-speed rail traffic has caused damage to the railroad tracks, resulting in hefty maintenance fees and timely construction efforts. Read on to learn how Fabreeka's line of rail track vibration isolation products will help mitigate such damages, extend the life of the tracks, offer long-term resilience and reduce ground-borne vibrations.
What is ground-borne vibration?
On railways, ground-borne vibration is generated when the train wheel and track come in contact. The vibration transmits through the ground and may reach a building foundation.
In a paper on ground-borne vibration due to railway traffic from the Institute of Sound and Vibration Research at the University of Southampton, UK, ground-borne vibrations are said to be an effect of "rail unevenness, impact excitation due to rail joints and wheel flats, and parametric excitation due to sleeper periodicity."
"These loads are transferred to the track, its supporting structure (ballast, subgrade, slab or tunnel), and the soil, where vibrations propagate as elastic waves and excite the foundations of nearby buildings." Depending on the strength of the vibration, it may cause damage to nearby structures, the track or even annoy people nearby according to the paper.
At Fabreeka, our range of railroad track isolation products helps control the problem at its source — the track itself.
How to Reduce Damage on Railroad Tracks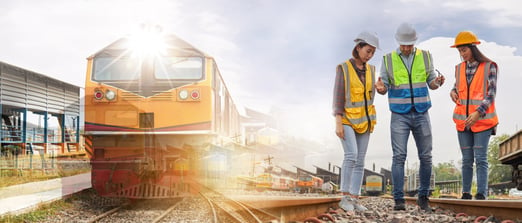 We understand that maintaining good track condition is important to help maintain the integrity of the track, control vibration and significantly reduce its destruction.
If you and your team are looking for a product that will extend the life of rails, fasteners, railroad ties, ballast, underlying subgrade and other structural components of the track, specify Fabreeka for your next project. Our Fabreeka® pad and SA-47 masticated rubber pads cushion harsh impacts, even under the heaviest of loads. Read on to learn more about our railroad isolation products.
SA-47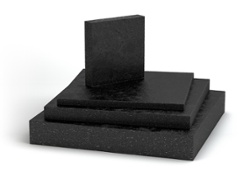 The SA-47 random oriented fiber bearing pads provide a cost-effective and environmentally-friendly solution for large-scale railway projects.
The bearing pads are made from masticated rubber using a blend of recycled compounds and synthetic fiber reinforcement. When used in track applications, the pads provide enhanced compressive strength, stiffness, and tensile strength when compared to unreinforced bearing pad materials.
The masticated rubber pads meet most state DOT and federal specifications and are impervious to most oils, steam, water, mildew, and brine.
One major application of SA-47 is for use under transom pads for transom top rail bridges. A transom is a large sleeper used on railway bridges to transfer the loads from the rails to the bridge girders. The Fabreeka SA-47 Under Transom Pad helps extend the life of the transoms that are otherwise relatively short.
Ultimately, the pads will significantly reduce mechanical wear of the track and allow for substantial cost savings when rail track repair is needed.
In addition to reducing shock and vibration transfer to the bridge structure, the pads reduce peak impact loads in the transition zone at transom top bridge abutments and can level out varying transom heights along the top rail bridge.
In addition to acting as an Under Sleeper/Transom/Railway Tie Pad, SA-47 may be used in additional applications.
Balise resilient mounting pads
Train stop resilient mounting pads
Drive motor mount pads for switches on turnouts
Train signal pads
Lamppost pads
Fabreeka Pad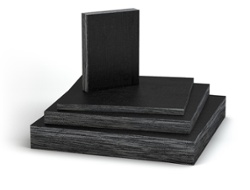 The Fabreeka pad reduces breakage and stress cracks on the tracks when installed between timber or concrete ties and tie plates at crossings, turntables, curves and other elements within the rail system. Due to the pad's resilient composition, it retains its original form under compression and ensures proper cushioning without bounce.
Our Fabreeka pad is manufactured in the USA, composed of layers of tightly twisted, closely woven lightweight duck and is well suited to help prolong the life of the rail. When installed, the Fabreeka pad will also maintain welding and bolt tightening, eliminate mechanical wear of the track, and allow for substantial savings. Additionally, Fabreeka pad is used in railcar applications.
Today, our Fabreeka pad is used in a variety of rail track repair applications. These include but are not limited to:
Rubber Rail Pads at Railroad Crossings
Bridge Rail End Lock Support Pads

Electrical Track Circuit Pads

Pads for Turntables

Ballastless Bridge Deck Pads

Track Scale Pads

Railroad Tunnel Pads

Track Scale Pads

Bridge Masonry Plate Pads
Why Choose Fabreeka for your next project?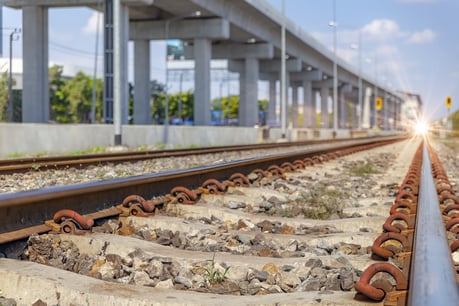 If you're looking for a manufacturer that will work with you to reduce the destruction of the railways and prolong the life of critical track components, Fabreeka is the right choice for you. Let your mind be at ease knowing our Fabreeka and SA-47 pads will provide you with substantial savings and a quality solution for your next railroad track repair project.
We understand that it's critical for you and your team to have a seamless buying experience. From our efficient purchase and delivery process, to our team of specialists ready to assist you along the way, we are committed to providing you with the highest quality products and service. Together, let's work toward enhancing railroad operations of the future.
For more information on how we can help with your next rail project whether for railroad car or track, contact us today.