Railroad Car Isolation: How to Eliminate Unwanted Vibrations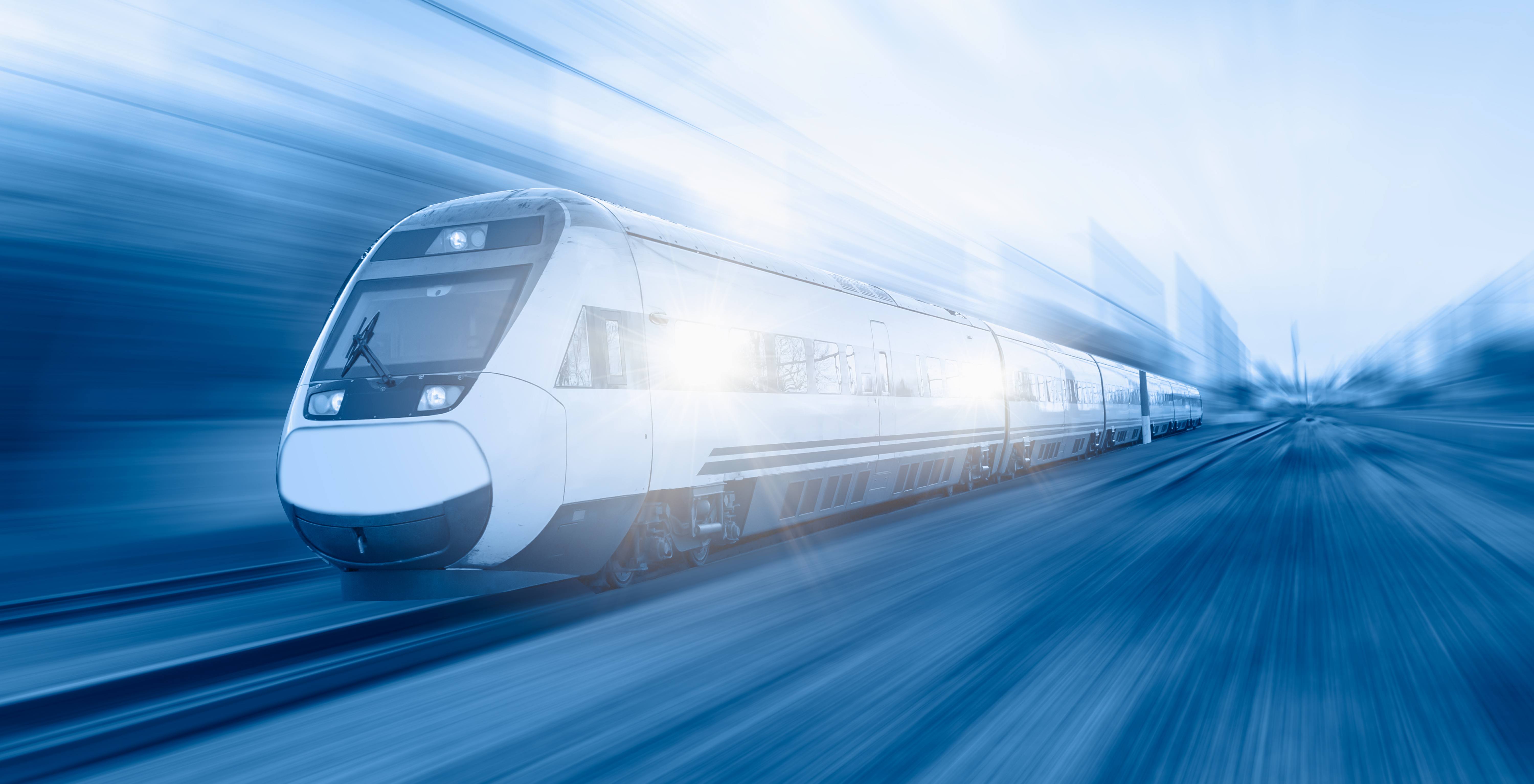 Are you looking for a reliable solution that will provide a smooth and safe riding experience for passengers aboard a railroad car? Look no further than Fabreeka®. Our line of railroad car isolation products minimizes the transmission of vibrations that would otherwise travel throughout the body of a railroad car and disturb passengers.
At Fabreeka, we understand that for projects to run seamlessly in the ever-changing rail industry, time, logistics and cost must be at the forefront of any project. Our team of sales specialists and engineers will help you find a quality solution for your next big project, while working with you at every stage of the process.
In this post, we will explain how to eliminate unwanted vibrations in a railroad car with our Fabreeka pad, isolation washers and bushings. As well, we will share why isolation is important for train travel and suggest the next steps on how you and your team can move forward.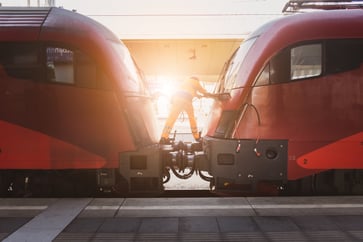 What is vibration isolation, and why does it matter for a railroad car?
Bingen Yang, a professor of Aerospace and Mechanical Engineering at the University of Southern California, defines vibration isolation in his book "Stress, Strain, and Structural Dynamics."
Yang says, "Vibration isolation is a commonly used technique for reducing or suppressing unwanted vibrations in structures and machines. With this technique, the device or system of interest is isolated from the source of vibration through the insertion of a resilient member or isolator."
In the rail industry, isolation is needed on passenger and freight trains due to harsh impacts made from the wheels running on the track. As an effect, vibration and noise travel throughout the body of the railroad car. If left untreated, the vibrations will damage the structural integrity of the railroad car, affect customers/cargo and even jeopardize the quality of the train ride. However, Fabreeka has a solution on how to eliminate those unwanted vibrations.
How to eliminate unwanted vibrations in a railroad car
To eliminate unwanted vibrations and keep critical railroad car hardware — such as the wheels, axles, journal boxes, equalizers and springs — intact, some form of isolation product must be inserted to eliminate any form of metal-to-metal contact.
Fabreeka works with procurement teams, engineers and contractors in the rail industry to isolate critical hardware found in the truck (a.k.a bogie) of the railroad car. Our isolation products extend the life of the equipment and reduce the cost of maintenance for railroad car manufacturers and suppliers.
So, what exactly are these isolation products you may ask? Read along to learn more.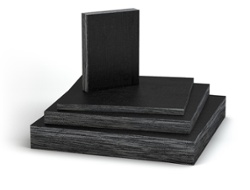 The Fabreeka pad is best known for being tough and effective. The preformed fabric-reinforced elastomeric pad is exceptionally suited for vibration isolation, impact shock control and structure-borne noise insulation. The Fabreeka pad is made in the USA and composed of layers of tightly twisted, closely woven lightweight duck. Each layer is impregnated with an elastomeric compound containing mold and mildew inhibiting agents.
The pad has a relatively high damping rate of 14 percent, a natural frequency as low as 12 Hz, acts as an electric insulator, is impervious to most oils and solvents and is resistant to water, oil and heat.
In the early 1930's, the idea for the Fabreeka pad was conceived when the sales manager at the time was asked by a friend of his in the railroad industry whether Fabreeka products could reduce noise in railroad cars so passengers would no longer be bothered by noise and vibrations. After supplying a sample to the rail company, Fabreeka successfully provided isolation to the passenger car.
Since then, the pad has been used in a variety of applications on the railroad car. These include but are not limited to:
Bolster Transom Wear Plate Pads
Center Plate Pads
Journal Box Pads
Side Bearing Pads
Spring Plank Pads
Equalizer and Bolster Coil Spring Pads
Snowplow Blade Pads
Fabreeka Isolation Washers and Bushings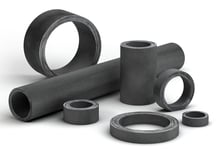 Fabreeka isolation washers and bushings are used in conjunction with Fabreeka pads for railroad car applications. The isolation washers and bushings eliminate metal-to-metal contact, break the vibration path and isolate the bolts that keep railroad car equipment fastened in place.
These isolation washers and bushings are manufactured with the same properties as Fabreeka pad, and therefore offer years of service under the most severe operating conditions for railroad cars.
Why Chose Fabreeka for your Next Project ?

We understand that with so many standards to meet, you and your team need a reliable supplier who is willing to find an engineered solution to fit your budget and timeline.
After years of working closely with industry experts, we not only have the experience behind us, but the will to evolve our solutions to meet new applications and requirements. Rather than a "one size each fits all" approach, our team provides custom solutions tailored to meet the needs of each unique project.
Our commitment is to do it right the first time, every time. In your search for reliable products, choose Fabreeka. Together, we will work toward enhancing railroad car operations for the future.