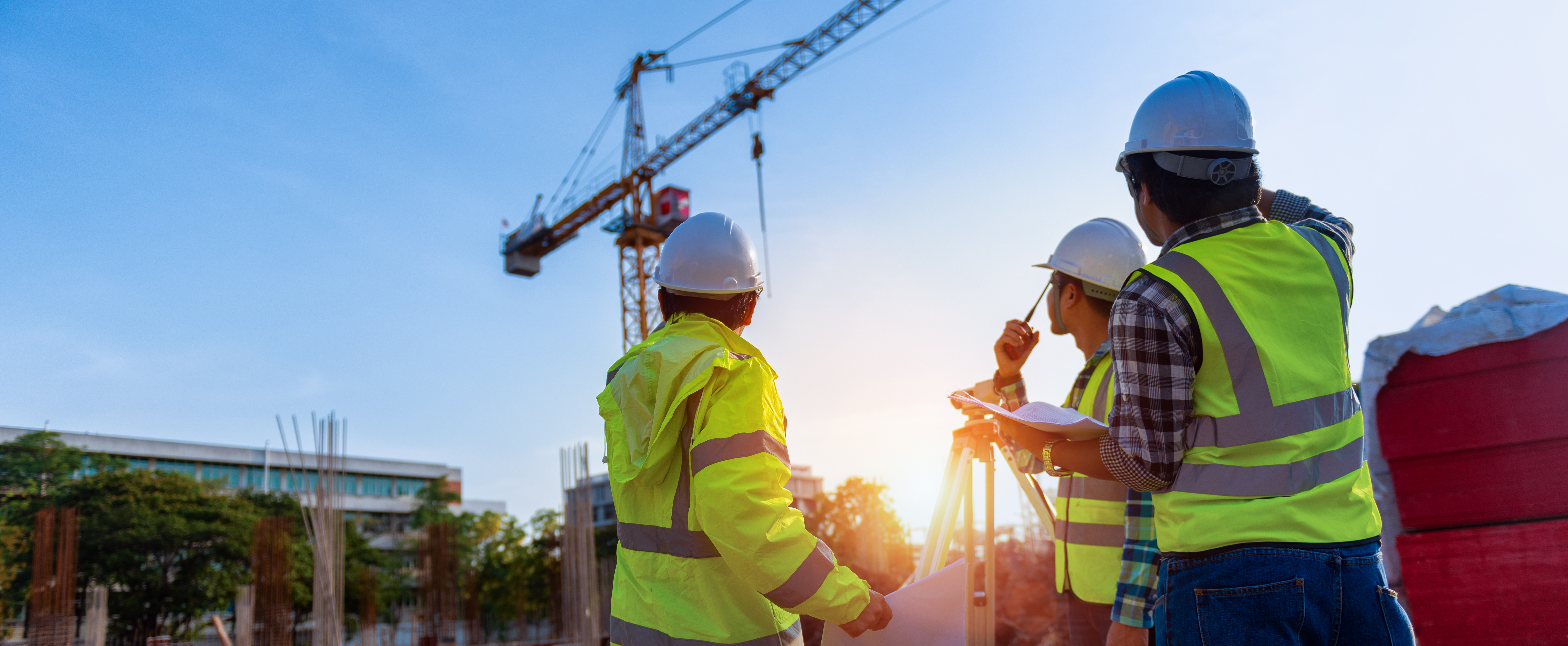 The building and construction industry is an ever-evolving ecosystem. For any nation to prosper, developing well-constructed infrastructure is quintessential. With time, the industry grew to adopt innovative ideas such as green building that aims to develop environmentally responsible design plans, modular construction, 3-D imaging and more.
Of course, such a transition to new methods and ideas requires solutions to help your business get there. The future of building and construction is bright with a cohesive vision to push human progress forward. Therefore, practical solutions for your building and construction projects are an absolute must have.
Below, we outline just how these solutions promote success in building and construction. With tailored products specific to your needs, you can find the right fit for any building and construction project whether it be bridges, buildings or smokestacks.
What Applications are Fabreeka's Products used for in Building and Construction?
Our extensive product portfolio for the building and construction industry serves a variety of applications. Applications include, but are not limited to, elevator isolation, stack vibration dampers to reduce vortex shedding on stacks or towers, fixed or expansion bearings for bridges and buildings, structural and non-structural thermal bridging solutions and foundation isolation.
Although we provide solutions for a wide range of applications in the industry, here are a few of the many we specialize in: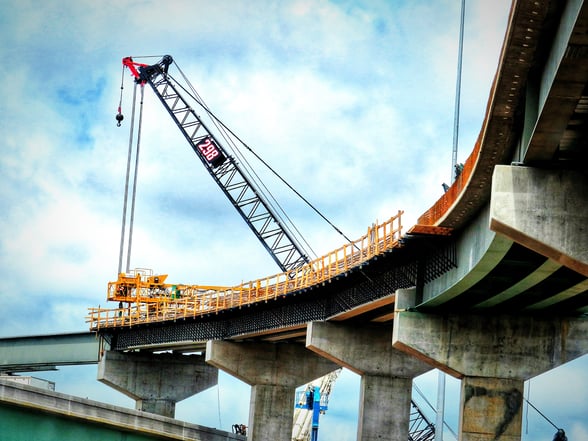 Bridges

and Walkways
According to a 2021 report by the American Society of Civil Engineers, there are more than 617,000 bridges across the United States. Of the nation's bridges, nearly 46,154, or 7.5 percent, are considered structurally deficient.
Over the last decade all levels of government worked to reduce the number of bridges that are in poor condition. For instance, in an industry manual written by the American Association of State Highway and Transportation Officials, it is now required new bridges be designed with 75-year service life. Prior, it was only 50 years.
Now more than ever, bridge and pedestrian walkway engineers must adapt to the new guidelines presented. To ensure a longer bridge life, engineers are looking for new ways to increase durability in major components of the bridge structure. This starts with selecting the right materials for the job. Fortunately, Fabreeka supplies bearing pads -- both fixed and sliding, bridge rail pads, lamp post pads and drain trough material for bridges around the world.
Fixed Bearing Pads
Fabreeka preformed fabric pads and SA-47 random oriented fiber pads may be used on bridges to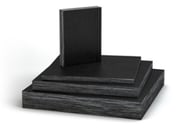 support uneven load and rotation on steel-to-steel or steel-to-concrete connections. A manual from the Wisconsin DOT states, "Fixed bearings act as hinges by permitting rotational movement, while at the same time preventing longitudinal movement. Fixed bearings function to prevent the superstructure from moving longitudinally off the substructure units."
Fabreeka's bearing pads can help to provide uniform load distribution on bridges and reduce vibrations by adding damping to the steel structures.
Structural Expansion bearings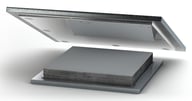 Also known as slide bearings, our structural expansion bearings can be used on steel bridges, precast concrete bridges and pedestrian walkways. They offer a durable sliding surface with a low coefficient of friction to allow for thermal expansion and contraction in bridges to minimize structural stresses. Fabreeka designs and manufactures custom expansion bearings to your specifications, including bearings with an ultra-low coefficient of friction and bearings for high-temperature applications.
Bridge Rail Pads
Durable and dependable, Fabreeka bridge rail pads exhibit high compressive strength and a limited creep characteristic. Made of our SA-47 bearing pad material, the pads are supplied to the exact size and shape of rail support contact areas. These differentiating factors set them apart from the standard unreinforced neoprene pads and are a great alternative to epoxy and grout installations.
Lamp Post Pads
Pads made of either Fabreeka pad material or SA-47 may be supplied to the exact size, shape and bolt hole pattern of lamp post bases .In addition, Fabreeka isolation washers and bushings are used to eliminate metal-to-metal contact and break the vibration transmission path. Fabreeka's lamp post pads help to evenly distribute loadings and adapt to any irregularities in the concrete mounting surfaces while providing damping to reduce post motion.
Drain Trough System
Fabreeka's Drain Trough material is manufactured into a flexible water drainage system for use on bridges and overpasses. Designed for installation under the expansion joint fingers, these flexible troughs channel water into rigid downspouts and prevent water from dripping on vehicles passing under bridges.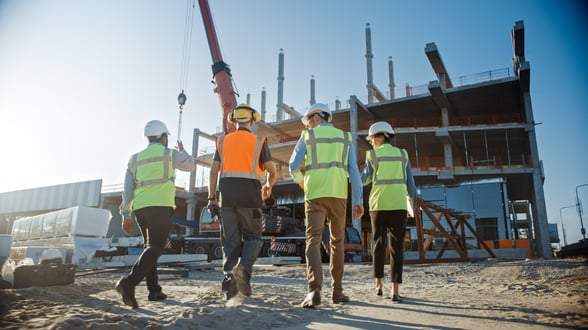 Buildings
Unwanted vibrations can cause damage to structures and critical components within buildings. For decades, Fabreeka's line of vibration isolation solutions succeeds at reducing structure-borne noise in buildings. With the combined effort of our expert engineering staff and an extensive selection of materials, we provide solutions to fit the many needs and challenges facing construction in the modern world.
Fabreeka-TIM®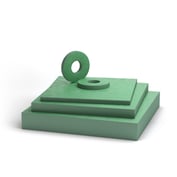 Fabreeka-TIM® structural thermal break is an effective solution to reduce thermal bridging through the building envelope. Specified by building professionals everywhere, Fabreeka-TIM® is considered a green product for its energy-saving qualities. Plus, it brings you and your team one step closer to achieving LEED certification.
Fixed Bearing Pads
Our fixed bearing pads, whether made from Fabreeka® Pad or SA-47, support uneven load and rotation in steel-to-steel or steel-to-concrete connections and provide even load distribution between members. Bearing pads reduce vibration on building floors, diminish structure-borne noise and protect structural integrity by absorbing movement and deflection caused by movement.
Expansion Bearings
Fabreeka provides structural expansion bearings, or slide bearings, for numerous building applications. These expansion bearings allow thermal expansion of beams and other members. Moreover, they permit beam rotations caused by loads and have a low coefficient of friction which minimizes structural stresses.
Foundation Isolation Products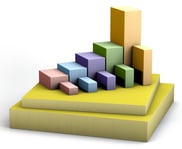 Fabreeka's foundation isolation products help to isolate the building base from internal and external vibrations such as trains, subway cars, nearby construction, mechanical rooms, elevator rail cars and more.
***
At Fabreeka, our team truly values the working relationships we hold with architects, structural engineers and contractors from around the world. Trust our expertise in reducing structure-borne noise, vibration and thermal bridging, for your next project.
Looking to learn more about our building and construction products? Contact sales, toda