Infrastructure Bill 2021: Rail Track Improvement and Freight Rail

Trevor Wilson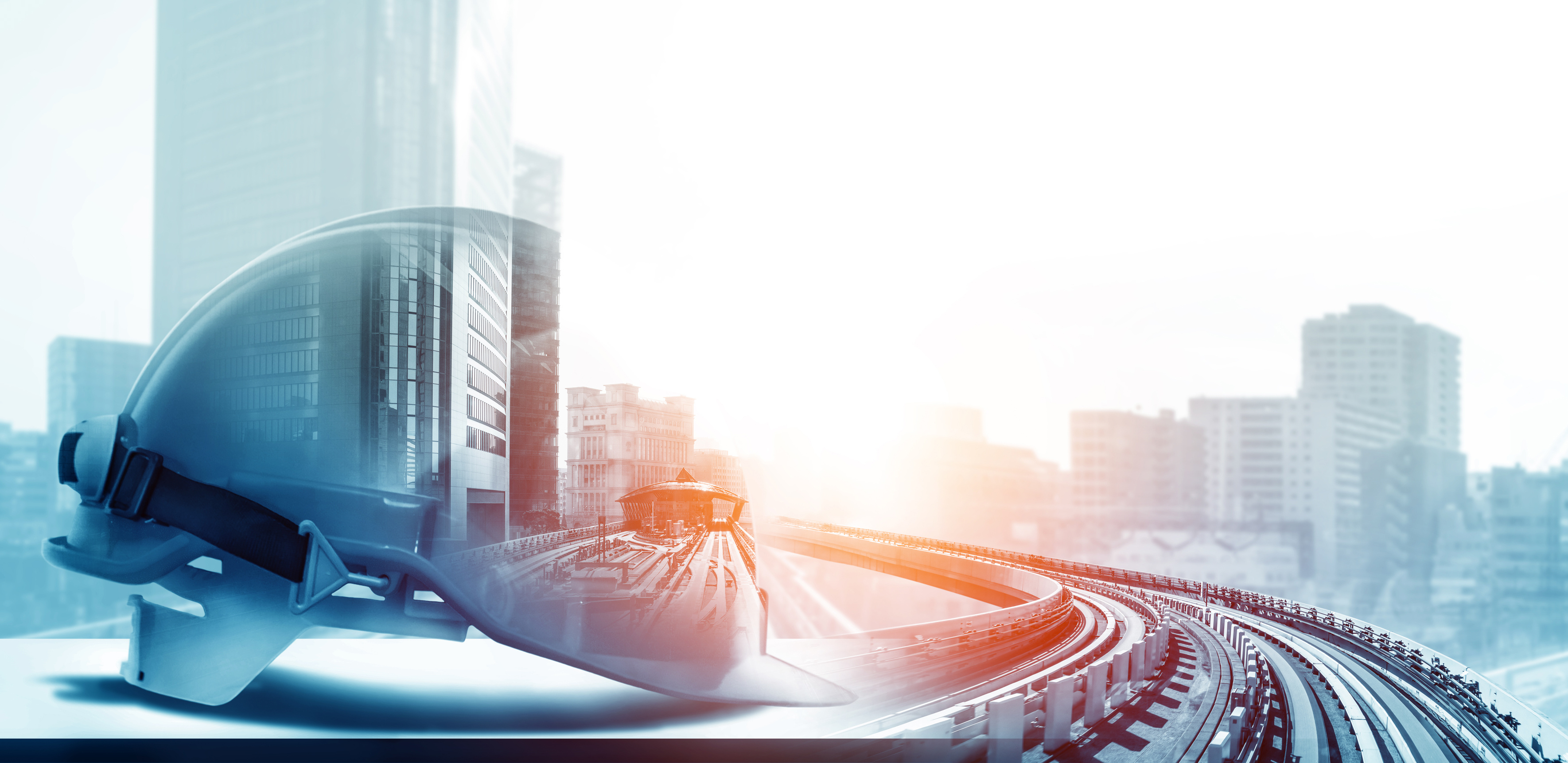 As part of a sweeping effort to address the nation's infrastructure needs, President Biden signed into law a $1.2 trillion infrastructure package. Amongst other expenditures in the bill, it allocates $550 billion to build and repair infrastructure in the country for the next five years.
The funds seek to address everything including bridges, roads, broadband, water systems, energy systems and modes of travel. According to USA Today, experts say the money is sorely needed to ensure safe travel and the efficient transport of goods and produce throughout the country.
With so many different sectors of infrastructure, what could this bill mean for railroad? Below, we discuss how railroad funding could be used for freight rail and passenger. We'll explore what railroad companies can expect from the package and the type of improvements that require effective solutions to work effectively and efficiently.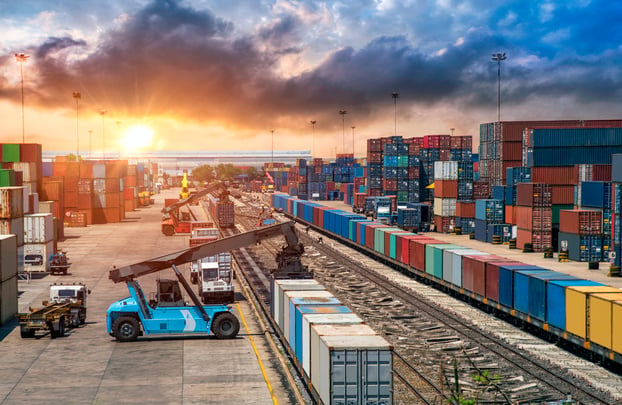 Infrastructure Bill 2021: Freight Rail
Despite the focus on railroad being for passenger rail, freight rail is not left out of the picture. Known as CRISI, the Consolidated Rail Infrastructure and Safety Improvement grant program should receive a major funding boost. According to Trains.com, infrastructure bill 2021 "provides $1 billion per year through 2026, up from $362 million in fiscal year 2021."
Moreover, the grant program funds big-ticket items for both regional and short line railroad. Such improvements include bridge replacements, railroad upgrades and rail track improvement.
Also included in the bill is a study that would analyze the impact on freight railroad. The legislation includes a safety audit as well as a rail "research and development center." Overall, infrastructure bill 2021 seeks to improve safety, efficiency and reliability of freight rail.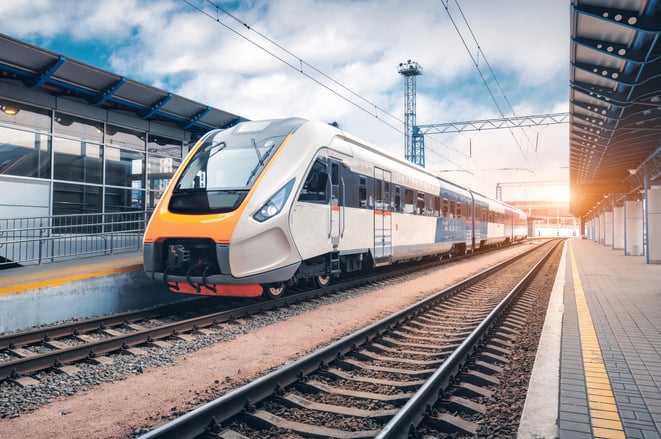 Infrastructure Bill 2021: Passenger Rail
On another track is passenger rail, which receives a significant sum of the funds for railroad. Railway Age notes that the infrastructure bill introduces the "Passenger Rail Expansion and Rail Safety Act of 2021." The legislation provides grants to Amtrak and the FRA to promote considerable upgrades.
Additionally, the bill provides funds for consolidated rail infrastructure, safety programs, restoration, enhancement and a federal-state partnership for passenger rail grants. Of course, Amtrak receives the bulk of the funding with billions in grants for their Northeast Corridor and National Network projects.
The infrastructure bill seeks to greatly overhaul the capabilities and efficiency of passenger rail. Like freight rail, the bill also sets aside funding for research on passenger rail. The study will reveal important notes on current safety practices while also exploring the feasibility of a national network of passenger rail.
Rail track improvement through vibration isolation
With billions of dollars to address and maintain railroad safety and longevity, such investments require industry-leading solutions to accomplish their goals. At Fabreeka, our industry-leading vibration isolation solutions provide rail track improvement and rail car longevity, reduce potential damage from vibration and protect passengers and cargo.

Fabreeka Pad
Our flagship Fabreeka Pad offers substantial vibration isolation and is impervious to most oils and the effects of steam, water, mildew and brine. The performed fabric reinforced pad is well-suited for vibration and noise control. For both railroad track and railroad car, the Fabreeka Pad makes for a great solution in a variety of applications.
For railroad car, our engineers design custom bolster transom wear pads, center plate pads, journal box pads and more. These solutions break metal-to-metal contact and isolate vibration through bolts and other transmission points to allow for smooth, safe and easy rides.
Comparatively, our rail track improvement solutions offer the same great results even for a different application. Rubber rail pads at crossings and bridge rail end lock support pads withstand the severe forces from high-speed rail, therefore effectively reducing potential damage and maintenance time.
SA-47 Pad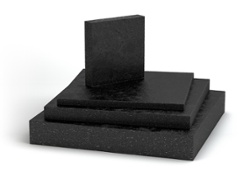 Another excellent solution for reducing vibration, the SA-47 bearing pads are made from masticated rubber to provide enhanced compressive strength and stiffness. Moreover, the SA-47 provides cost-effective and environmentally friendly solutions for railroad applications.
Primarily, the SA-47 railway tie pads and transom pads prolong railroad track life by reducing wear to keep your pennies in your pocket, leading to great rail track improvement. The SA-47 is the budget-friendly, effective solution for mounting pads, drive motor mount pads, train signal pads and more.
Fabreeka boasts an impressive array of applications in railroad. Our tested, tried and trusted solutions for vibration isolation in railroad protects both railroad cars and tracks from damage. Overtime, our solutions will save you money and maintenance time.
***
Give your railroad the added protection it needs with our line of vibration isolation products. Together, our teams develop effective solutions to suit all your railroad vibration isolation needs. For more on vibration isolation, industry trends and quality solutions, subscribe to the Fabreeka Impact Blog today! For more on railroad, check out "Railroad Car Isolation: How to Eliminate Unwanted Vibrations"