Vibration isolation is a key factor in numerous industries, ranging from aerospace engineering to electronics manufacturing.
Improper vibration isolation can cause harm or reduce performance to delicate equipment and structures due to unwanted vibrations. However, there are several methods and technologies accessible for vibration isolation.
It is crucial for anyone involved in these industries to comprehend how these methods work. Learn more about vibration isolation in this handy, detailed video guide.
Think you missed something? Don't worry, each video comes with the full transcript below it!
How Does Vibration Isolation Work?
Vibration is a reciprocating motion of a body or structure. In our case, the vibration (excitation frequency) is caused by the production line.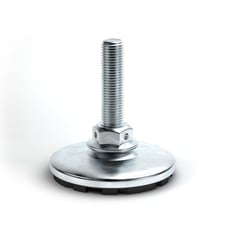 The floor transfers the vibration to the measuring table, which in turn vibrates with the same frequency.
More On This: [How Machine Levelers Improve Efficiency and Saftey]
The vibration isolation mounts (right) reduce the transmission of the excitation frequency. Vibration isolation does not change the excitation frequency.
Rather, it reduces the amplitude, which can be seen by the reduction in the height of the oscillations and troughs.
Watch Next:
Why Isolate Vibration?
Vibrations can be desirable, and useful; Or, they can be a nuisance because of the noise pollution in disturbing vibration.
In production facilities, vibrations can have a great impact on the measurement results of sample tests, which are not as reliable when manufacturing equipment is running nearby.
LEARN MORE: [ How to Read a Fabreeka Vibration Analysis Report]
The production line is generating unwanted vibration that disturbs the measuring table. The vibration spreads, thus impacting measurement results and working conditions.
Vibration isolation:
Reduces transmission of disturbing vibrations
Reduces vibration-borne noise
Improves working conditions for people and environment
The absence of disturbing vibrations improves product quality and production speed, while also prolonging the lifespan of tools and machinery.
Vibration Isolation Pads, Mounts and More!
Fabreeka International is a leading provider of vibration isolation and shock control solutions for various industries.
Our portfolio of products includes a wide range of vibration isolation pads, mounts, and more to meet your specific product needs.
Fabreeka's solutions are designed to minimize the effects of shock and vibration on your equipment, while our pneumatic isolators provide superior vibration isolation for heavy machinery and equipment.
READ NEXT: [What Is The Purpose of Vibration Isolation Pads?]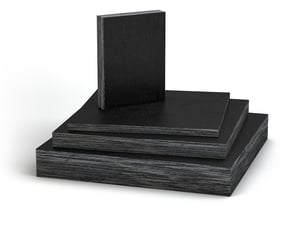 The Fabreeka Pad (right) is a timeless, trusted shock control solution, hailed in the various industries for its resilience and versatility.
Its qualities make it the perfect match for the toughest industries as seen in our applications for shock in the mining industry.
However, our signature cotton-duck pad is just one notch in our vibration isolation and shock control toolbelt.
For industries that rely on precision, Fabreeka's Pneumatic-Aire Leveling isolators provide delicate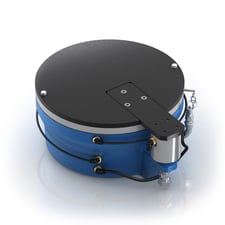 vibration isolation for pinpoint accuracy.
These high-tech pneumatic devices are often used to reduce external vibration where sensitive equipment needs it most.
MRI machines, CMMs, soft support systems, and even vacuum chambers round off this solutions most impressive applications.
Yet, these solutions are just the tip of the Fabreeka iceberg. Discover the full range of Fabreeka's products and services today!
Download Your FREE Reliable Solutions Overview!